The meaning of "G"LION
GLION consists of various business entities but all of us have common business policy "5 Keywords" that lies in our initial "G".
With common policy, we aim to be united as a group, we would like to contribute to all stakeholders comfortable and enriched life by having Win-Win-Win relationship.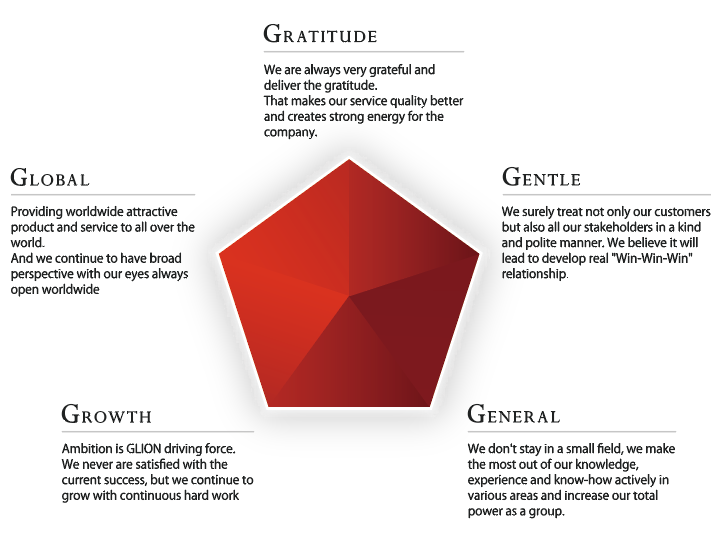 Dealership management philosophy
1. Win-Win-Win relationship
<Win-Win-Win relationship will lead to a much bigger "win" in the future.>
2. Aim to be No.1
<Aim to become the No.1 dealerships in the franchised area>
3. Take advantage of our group's strengths
<Large volume of information on trade-in vehicles and expertise of franchised used-car sales>
<Professional human resources from management to [sales and]service-advisors>
Our business started from just a small car repair shop.
Until today, we have always focused on customer's real happiness and satisfaction.
Thanks to all of our customers, we have grown to be called "Total Automobile Trading Company".
We are not only selling cars company, but also delivering "value" company by providing top class brand. GLION must aim to be a Brand that people can feel assured to rely on it.
We devote ourselves to making the most reliable company.
And we appreciate all of our stakeholder continuous support.